New Scania R500 Next Generation
01st December 2017
John Miller Limited awarded Scotland Top Trailer Fleet 2017 Transport News Scottish Rewards
04th November 2016
John Miller Limited where awarded with Scotlands top Trailer Fleet 2017 at the Transport News Scottish Rewards ceremony in Glasgow on 4th November 2017.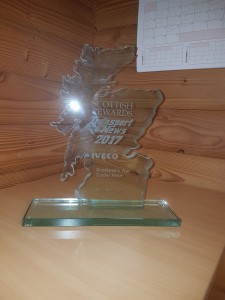 Read More
20 New Dennison Flat Bed trailers enter the fleet.
20th July 2016
Due to expansion John Miller have purchased 20 new flat bed trailers from Dennison Trailers, Lancaster. The 13.5 metre trailers all come equip with wide load marker boards and beacons ready for carrying regular wide loads, along with timber pins to be used for logs and side protection.
Read More
5 new Crossland GP ADR Tankers enter the fleet.
01st July 2016
John Miller have recently purchased 5 new Crossland ADR General Purpouse Chemical tankers. The single pot 35,000ltr trailers will be put to use collecting and delivering waste products for renewable energy and delivering fuels to commercial sites nationwide.
Read More
4 LAG Fuel Tanks enter the fleet
09th May 2016
4 new LAG Fuel Tankers enter the fleet in our customers "Argent Energy" livery. The 6 pot 42,000ltr trailers will be delivering diesel for our customer UK nationwide. Trailers supplied by Williams Tankers, Leeds.
Read More
CONFOR 'Our Forest, Our People'
03rd March 2016
FORS Accreditation
19th February 2016
John Miller Limited has been assessed and has met the bronze level requirements of the Fleet Operator Recognition Scheme (FORS).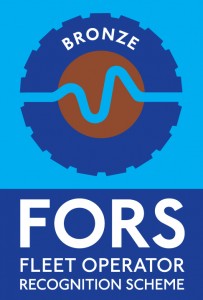 Read More
Ten Dennison Trailers Join the Fleet
02nd September 2015
Castle Douglas Depot Workshop Open
16th October 2014
In September, the extension to our timber depot at Castle Douglas was completed with the opening of a purpose built workshop for the servicing and maintenance of our ever growing timber fleet. The workshop is being operated by Mike Mosley.
Read More